Experienced. Qualified. Proven Results.
Hire A Reliable English Tutor
We provide committed and responsible English home tutors for students in primary school and secondary school, as well as for students taking their PSLE and GCE O Levels
Singapore's top English tuition centres and enrichment centres also hire their best  English tutors from our home tuition agency 
19,000 Professional English Tuition Teachers
Tutors With PhD/Master's/Bachelor's/University Undergraduates
Ms Gina Ho is a former MOE teacher. As a member of our tuition co-ordinator team, she actively notes the popular English tutors who have received positive feedback from parents and students, based on the tutors' qualifications, teaching style and ability to help students' grades improve. She takes great pride in knowing exactly which tutors to shortlist because their personalities and track records would suit each of our student-clients.
As Gina loves the English language, her goal is to help ignite her student's passion for the subject. By selecting English tuition teachers who make their lessons engaging and relatable, Gina helps many students  develop a strong interest in writing and become independent learners. Her motivation to teach comes from her firm belief that her students are acquiring a valuable skill that they can use for the rest of their lives.
Gina has a Bachelor's from NUS, majoring in English and English Literature. She is NIE-trained (MOE Education Merit Scholar).
Mr Terrance Yap taught at a SAP school for 7 years. He is a tuition co-ordinator at English Tuition in Singapore, and leads a team that specializes in primary school English tuition assignments.
His goal is to find the best tutor match for students of different personalities and abilities, so that they enjoy the learning process. 
Whenever a professional and friendly English tuition teacher is selected to teach a reluctant or hesitant student, we are able to see that he or she blossoms into a confident English student within 1 to 2 months. We have many students and parents who contact us to thank us for having the best database in Singapore for English home tutors, and he sees it as his responsibility to ensure that his team of English private tutors are matched with students who would appreciate their teaching methods. 
Terrance hopes to help students discover the beauty and value of mastering the English language. What he finds most meaningful about tutor matching is learning about each student's unique strengths and helping them fulfil their academic and personal potential.
Terence has a Bachelor's in English from NTU (2nd Upper Class Honours), and is NIE-trained.
Founded & Managed By Former MOE Teachers
Ms Bernadette Chan taught at MOE schools for 15 years and was Level Head for English at a top all-boys' school. She understands the challenges faced by students when learning English, whether their main difficulties are in continuous essay, oral, or comprehension.
Bernadette supervises her own team of tuition co-ordinators who are former MOE teachers.
She feels the greatest meaning and sense of joy in her work when parents or students contact her to give favourable comments about the tutors that were recommended to them by English Tuition In Singapore.
Bernadette has a Bachelor's in English  from the University of Cambridge, and is NIE-trained.
Ms Wendy Wong taught at neighbourhood schools for 9 years, and leads a team that specializes in secondary school tuition assignments at English Tuition In Singapore.
Wendy has seen first-hand how students' weak foundation in English that started in primary school will cause learning difficulties when preparing for the PSLE, and when the student starts secondary school.
She is passionate about teaching and believes in the importance of a holistic education. Her goal is to help students become independent learners and effective communicators which will enable them to succeed in all areas of their lives.
Wendy has a Bachelor's in English and English Literature from NUS (First Class Honours), and is NIE-trained (Merit). 
English Tuition In Singapore Has Over 19,000 Specialist Tutors In Our Team
Hire A Reliable English Tutor
Tutors: Please ensure that you have registered at https://english-tuitioninsingapore.com/english-tuition-jobs/
We are not able to accept any Tutor Registrations through this Hire Tutors form. Thank you
Achieve Solid Improvements In Your English Exam Results
Exceed Expectations In Your English Grades
Having a strong command of English will allow you to make significant progress in school.

Your skills for listening, reading, speaking and writing are crucial in ensuring that you thoroughly understand not just the lessons in English, but are able to correctly read, understand and answer the exam questions in Maths, Science, Geography, Social Studies, and History too.

Build a strong foundation in English, so that you can start to score well in all of your school subjects.
We understand that as a responsible parent, you are looking for improvement in your child's performance in class. Your main concern is "hire a reliable English tutor" so that he/she can rekindle your child's interest in English and help him or her achieve better results. At English Tuition In Singapore, we carefully analyze the learning needs of each student so that we can help bring out the best in him or her in a targeted and calibrated manner. We bring back the pure and simple joy in teaching and learning. Major improvements in English exam results are the result of your child regaining his or her eagerness to learn and acquire valuable and relevant knowledge from their tuition teachers.
Together with our ability to help students apply the knowledge that they have learned, academic excellence and MOE syllabus familiarity, our professional teachers from English Tuition In Singapore have been helping students from Primary 1 to Secondary 4 consistently achieve much better results. Hire a reliable English tutor, so that your grades can improve quickly
Tuition In Singapore – Best Tuition Agency Singapore
Tuition In Singapore 
Register As A Tutor – Tuition Assignments Form
Hire a reliable English tutor from English Tuition In Singapore because we emphasize the growth mindset. We have proven MOE scaffolding skills in order to cater to diverse students' language abilities and grade goals. This combination has resulted in consistently good English grades for our students from lower primary to upper secondary levels - and in particular for students taking the PSLE and GCE O Level exams. With our strong team of dedicated educators, we are able to evolve our teaching methods in accordance with the latest changes in the education system
Are You Ready For Your Next English Exam?
Hire a reliable English tutor today,  and start your transformation journey with us!
English Tuition Teachers Who Bring Positive Changes
We keep our lessons fun and lively.
Our students are actively engaged in exam paper practice and discussion, using the latest MOE syllabus and exam requirements.
Your tutor is patient, knowledgeable and gives clear explanations.
Asking questions is easy because our teachers are approachable. 
Lessons are beneficial and tuition classes become enjoyable. 
We call it motivation-based learning.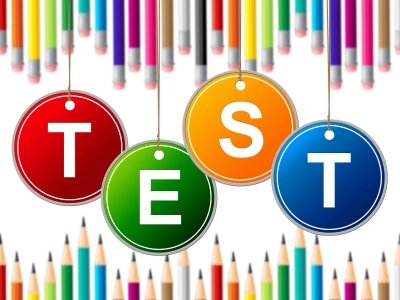 Latest MOE Syllabus
Every lesson by your tutor from English Tuition In Singapore will accelerate conceptual learning with precise information, logical organization and selective examples.

We constantly refresh and choose our teaching materials so that what we teach is the most up to date relevant syllabus required by the MOE.
Correct Content, By Qualified Tuition Teachers
Each of our shortlisted tutors from Tuition In Singapore scored an A for for their own school and national exams.

We want to ensure that they are teaching you error-free and faultless content, because you can score the highest grades only when you are able to give the answers that the MOE/SEAB requires.

Depending on your learning needs during each tuition session, we will gauge your attention span, curiosity and various learning styles (visual, logical and kinesthetic) and deliver the objective of that lesson or chapter, effectively.

We optimise knowledge acquisition and exam revision - so that you can confidently answer unexpectedly difficult exam questions.
✔ Tutors from English Tuition In Singapore are highly qualified English experts
✔ Each carefully-shortlisted tutor that we recommend to you has between 2 to 30+ years of tuition experience, and has an excellent track record in improving their students' English grades
✔ Hired under stringent criteria, they are MOE current/ex teachers, or have PhD's/Master's/Bachelor's/relevant undergraduate degrees
Master The English Language Effectively
Although every child's abilities differ, it is possible for you to have outstanding English grades with the help of capable home tutors and proven teaching methods.
Our English tutors have consistent achievements in helping the grades of our students improve within 3 months.
When you hire a reliable English tutor from English Tuition In Singapore, you will be proficient in:
✔

 Composition, Grammar, Comprehension & Oral Exam Techniques

✔

Critical Thinking & Creative Writing Skills

✔

 Primary School, Secondary School, PSLE  &  GCE O Levels Intensive English Private Tuition

✔

 Accurate Ways To Answer Difficult & Tricky Exam Questions Because Of Personalized Guidance From Experienced, Dependable & Qualified Home Tuition Teachers

✔

Proven Methods For Grades To Improve, Knowledge Retention & Revision

✔

 

Learn Correct Knowledge From Professionals, So That Your Exam Answers Are Compliant With The Current MOE Requirements
New Approach For The New Generation Of Students
Your capable private tutor from English Tuition In Singapore uses a blend of creative materials and engaging teaching techniques.
You will therefore be able to learn and improve at a steady and measurable pace, and never be  anxious when waiting for your homework, test or exam results. 
Every child is unique, so our tuition teachers pace the lessons to match your ability and preference. When the tutor reduces stress and keeps the lessons fun, you learn faster
Components In English Exams
Tackle problems in Composition, Comprehension, Grammar, Vocabulary & Oral.
Practice on English questions and learn the step-by-step strategies to answer them fast and accurately.
Our methods are pedagogically sound.
This is the result of recruiting tuition teachers who are not only technically competent but also committed to their chosen profession. 
Qualified & Professional English Tutors
Experience the difference in quality yourself
Yes. We have the proven teaching methods. We have the track records.
And we are confident that we can help improve your English grades.
Experienced Tuition Coordinators
Most of our tuition coordinators are former MOE teachers who carefully select from a dedicated team of exceptional tutors.
They are part of our team because we share a common vision – to ensure that parents and students have access to the best English tuition in Singapore.
Our students gain a more in-depth appreciation of the English language after lessons that teach them how to gather, analyze and apply English using the most appropriate words – for maximum impact.
Boost Your Child's English Grades
English can be a challenging subject for many students in Singapore. The process of mastering the English language can be so difficult that students dread English lessons. The learning experience can be worsened if the English tutors you picked do not know how to ignite your child's interest in the language.
Our Commitment To Quality
Our result-proven teaching methods help students develop keen interest in studying English and hence boost their performance in school.
Tutors from English Tuition In Singapore are constantly reviewing the latest MOE English syllabus, so that we can develop the best teaching techniques to help you achieve your goals.
English Tuition In Singapore commits to:
★ Effective tutoring methods
★ Helping you gain valuable marks quickly
★ Guiding your improvement and enjoyment in the English language
You will get master techniques to answer complex and novel challenges, so that you are fully prepared when you enter the exam hall
Find Good English Teacher - 19,000 Qualified Tutors From English Tuition In Singapore
We understand that finding a good English tuition teacher in Singapore can be a tedious task. You know that that ultimately, when you feel that your home tutor is credible, sincere and friendly, you will progress much further than you imagined.
Hire a reliable English tutor, so that your grades can improve.
Contact English Tuition In Singapore, and you are already one step closer to achieving better results.
Our English home tutors for Advanced and Fundamental English lessons use proven, unique strategies to acquire effective writing techniques and skills
We want you to be able to be exposed to a variety of text genres and literary forms; expand your vocabulary repertoire through contextual understanding and application in your essays; acquire writing skills, techniques and strategies such as the usage of figurative language and the exploration of impersonal writing.
You will be able to master clear story development, and create cohesive compositions that show unbroken chains of relationships among the paragraphs. You will use advanced sentence structures that employ different literary methods in writing to keep the readers interested and engaged. Develop your own distinctive writing style to distinguish yourself from other beginning and intermediate writers.
Students often give up on a subject because they were not able to grasp the basic concepts that their school teachers tell them are important for exams. They then gradually lose motivation. Tutors from English Tuition in Singapore equip our students with a firm understanding of English by first recognizing their strengths and challenges. As a result, every 7.6 out of our 10 students scored A in their exams. We have devised a systematic blueprint that helps students' grades improve at least one grade within 3 months.
Start effective English tuition today. Hire a reliable English tutor. Let our result-proven teaching methods help you develop interest in English, and boost your performance in school. Achieve steady consistent improvements, with private tutors from English Tuition In Singapore.
Complete MOE Syllabus and Exam Requirements
Hire a reliable English tutor. Our tuition teachers aim to extensively boost academic performance and exam readiness and advanced language skills in precise and convincing writing. There will be a firm focus and active discussions on:
Learn exam strategies
Develop a wide variety of vocabulary and an understanding of the nuances of the English language that enable you to communicate effectively, both orally and in writing
Build a deep understanding and proficiency of English
Understand the meaning of the words, expressions and composition structure. This is key to achieving fluency, along with the mastery of analytical skills and precise  pronunciation
Secure marks in comprehension questions with proven methods to help you read, understand and answer according to the requirements of the questions
Improve essay writing skill through examples, practice and helpful feedback from your tutor from English Tuition In Singapore
We focus on empowering our students with writing competence so that they grow as confident writers
Oral Listening Comprehension
Students are exposed to a wide range of listening comprehension tasks that enable them to listen to, understand and interpret the information given
You will learn how to present your tailored response to a visual stimulus and to link your general knowledge into the conversation. Through regular practice, you will develop confidence in presenting to the teacher/examiner and you will learn audience engagement strategies. You will be an effective and fluent  communicator of Standard English
Hire A Reliable English Tutor So That You Can Learn and Master:
Accurate Sentences & Expressions

Common Expressions & Frequently Used Words

Complex Sentences

Comprehension Visual Text

Conditional Sentences

Connectors & Clauses

Direct & Indirect Speech

Editing

Grammar Cloze

Grammar Editing 

Grammar MCQ

Grammatical Error Identification

Passive Voice

Phrasal Verbs

Phrases

Relative Clauses

Relative Pronouns & Determiners

Reported Speech

Sentence Reconstruction

Sentences & Question Tags

Spelling & Editing

Subject Verb Agreement

Synthesis & Transformation

Tenses & Aspects

Verb Forms

Vocabulary

Vocabulary Cloze

Vocabulary MCQs

Word Order & Punctuation

Revision of important concepts
Answering Techniques

Author Intent Analysis

Chronological Sequencing, Comparison, Contrast & Topic Sentences

Comprehension Cloze

Comprehension Open Ended

Contextual Use of Words

Critical Reading

Critical Thinking Passages

Error Analysis

Expository & Personal Recount Passages

Grammar Cloze

Keyword Analysis

Key Information Interpretation & Extraction (Summary)

Inferential Methods

Inferential Questions

Information Evaluation & Reasoning

Intent Evaluation

Literal & Inferential Analysis 

Literary Analysis

Picture/Graphic Stimulus

Precise Answering Techniques

Question Type Identification

Visual Text Analysis

Vocabulary Cloze
Adaptation To Suit Different Purposes & Audiences

Clear Structures & Effective Persuasion Techniques

Coherent Content Summary

Concept Paraphrasing

Contextual Tone & Vocabulary

Continuous Writing

Convey Ideas That Are Clear, Logical, And Relevant To The Topic, With Accurate Grammar, Spelling, Punctuation And Appropriate Use Of Vocabulary

Creative Writing

Descriptive Language & Convincing Responses

Diverse Sentence Structures

Editing For Clarity Of Expression

Engaging Story Writing

Flashback, Foreshadowing, Twist, Hook & Characterization

Fluent Opinion Expression

Information Rearrangement (Summary)

Logical Responses

Plot Creation That Captures Reader Interest

Precise Words And Expressions

O Level And PSLE Practice In Essay Writing

Sequential & Logical Story Planning

Situational Writing: Learn To Write In Various Text Types Such As Letter, Email, Report, Postcard, Notice

Spelling & Punctuation

Story Construction Via Engaging Techniques
Active Discussions

Audience Engagement

Confidence Building

Fluent Communication

Global Perspective

Opinion Presentation

Persuasion Techniques

Reading Aloud​

Spoken Interaction (Share Thoughts, Opinions, Relations)

Standard Pronunciation 

Stimulus-Based Conversation​
Vital Comprehension Techniques
How you read the passage and the question determines your success in achieving the highest marks for that section.
Have you ever felt frustrated when answering comprehension questions? 
It takes an astute mind to write good comprehension answers that the MOE teachers require you to do. 
Hire a reliable English tutor, so that he/she can teach you critical reading skills, to help you understand complex passages or tricky questions.
We will give you helpful feedback promptly because that is how learning is most effective. 
Our English tuition teachers have a simple philosophy: there is no learning when there is no engagement. Nobody wants to attend a home tuition lesson if the content is boring. 
Tutors from English Tuition In Singapore work hard to engage each of their students so that attending lessons is an activity that they look forward to and is also a fruitful use of the students' time. 
Our extensive teaching experience and commitment to our own professional development is a testament to how we value our craft as teachers.
We take serious responsibility in imparting critical exam strategies that are needed (and highly relevant) for scoring much higher marks in every English exam.
Putting the Fun in Fundamental English Principles
Hire a reliable English tutor to help you accumulate an extensive vocabulary bank. You will learn how to master the English language by understanding and applying several fundamental principles:
The sequence of words is critical when communicating in English because it can change the meaning of what you're trying to convey or write.
Whether it's using the full stop or the semicolon, getting punctuation wrong can change the entire meaning of a sentence. 
Tenses help indicate the connection between two or more time periods or the exact time an activity occurred.
The correct use of determiners is vital for forming meaningful statements or questions. 
Connectors are used to introduce, prioritise, make contrasts, show results, reason or compare.
Coherency and flow is required in any speech or writing to ensure the movement of information is logical.
The latest syllabus emphasizes critical and logical thinking skills in all of the subjects taught in MOE schools
The new syllabus requires students to:
➔ Read and understand difficult text with sophisticated use of sentence structure and vocabulary
➔ Respond analytically and calmly to a wide range of thought-provoking topics
➔ Apply strategies required by the MOE/SEAB when writing accurately in Standard English
➔ Use higher-order skills for idea generation, development and organisation to achieve intended effects and precision of expression in writing
Be Justifiably Confident In Your English Exams. Hire a reliable English tutor
Through component-specific targeted exercises, lessons by tutors from English Tuition In Singapore offer you the opportunity to master the principles of English at a deeper level. This further develops your ability and interest to read, speak and write the language confidently.
We build a solid language foundation for you through an extensive engaging activities that broaden your understanding of complex literary issues.
Preparation is the key to win every battle. Private tutors from English Tuition In Singapore will go through foundation concepts and advanced techniques in all test areas of the school exams, and in preparation for the PSLE and GCE O Level exams. To enable our students to perform to their potential, we prepare them for every eventuality. That means careful practice, knowledge acquisition and intensive revision.
Our proven methods complement the MOE Syllabus in the following ways:
Your private tutor from English Tuition In Singapore will give you comprehensive and thorough practice to target critical problem areas in exam papers
You will learn step-by-step thinking processes before attempting to solve difficult questions
This provides deeper understanding and confidence so that you are well-equipped for the actual exam
Students have a chance to reflect on their answers and learn from their mistakes
They develop a strong foundation of English skills for better exam results and beyond
Our English tuition teachers will emphasize
Nurturing eloquent communicators in oral and written language

Embracing a whole language approach that supports students with all aspects of their language learning

Developing students who think creatively and critically about oral and written tasks
Year after year, tutors from English Tuition In Singapore prepare PSLE students with fundamental and advanced knowledge to tackle every aspect of their examination. You will gain analytical skills that are crucial to meet the evaluative concepts of PSLE and O Level English.
Our PSLE and O Level English intensive tuition drills on techniques and strategies crucial for scoring higher marks for PSLE and the O Levels. We reinforce essential concepts and answering skills to prepare you for each of the components within oral, writing, and comprehension.
Home tutors from English Tuition In Singapore have each scored A/A*/A1/A2 for their own PSLE and GCE O Level exams. Some of them have topped their class or cohort, and they have relevant university degrees in English. They are excellent role models, and can guide you to achieve your own A.
Critical Thinking And Higher Order Thinking Skills
In addition to learning the necessary language skills, you must also develop your  critical thinking and reasoning skills – which are very important particularly for the Comprehension section of the English exam.
Coupled with soft skills such as
critical thinking and analysis
, students are exposed to a world of both imaginative ideas and factual information to spruce their cognitive senses. Case studies, current affairs, world issues and other real-world topics would be incorporated in regular lessons to broaden the students' perception of the world.
Hire a reliable English tutor so that he/she will introduce you 
to 
complex passages
 and help you to
 write clearly, critically and specifically
. You will be taught higher order of thinking and specific writing practices drilling on 
precision and persuasive writing
. Age-appropriate contents covered can include:
Case study on local developments and/or around the world
Global perspectives and current local issues
Societal trends and norms
Modern science and technology
When you hire a reliable English tutor, he or she can prepare you with fundamental and advanced knowledge to tackle every aspect of your examination. You gain analytical skills crucial to meet the requirements of the Ministry of Education/Singapore Examinations and Assessment Board for your important school or national exams.
Creative Thinking and Composition Writing
You will practice various relevant composition writing skills and idea generation techniques so that you will be equipped with a large collection of creative and novel ways to write essays, in preparation for your mid-year and final-term exams.  Hire a reliable English tutor so that you can be exposed to various expository, descriptive, argumentative, and persuasive topics where the various writing techniques and strategies are explained.
Private tutors from English Tuition In Singapore quip you
 with 
c
ritical thinking and reasoning skills
. We focus on helping our students achieve their academic goals and examination readiness. Through active time management practiced consistently in our classes, you are able to 
pace through the exam paper effectively
. You will be involved in open conversations on expository and persuasive topics where character development, scene setting and story telling methodologies are taught.
A continuous focus is emphasised on mastering the fundamental examination components of composition, comprehension and summary writing. Weekly lessons will drill and focus on technical skills and techniques:
Preparation for you to read, think, write and converse logically and adequately with specific focus on descriptive, critical analysis, and persuasive writing
Improve comprehension skills and higher order inquiry skills through question type analysis and recognition as well as strategic analytical thinking skills (inferential analysis)
Sharpen and practice on summary writing skills on editing, paraphrasing/reconstructive sentences,  rather than restating or rewording. You will learn how to identify relevant information within the given text and how to retain essential information. You will learn to interpret given questions and link information with appropriate answers
Instill/drill essential questioning skills to help you to develop alogical thought process and expressing opinions clearly 
Critically read and evaluate information provided for comprehension (narrative) and visual text components
What Makes Tutors From English Tuition In Singapore Different
We craft each lesson differently to suit the learning capability of each of our students. This helps them to master necessary skills such as knowledge acquisition and analysis, vocabulary builders, comprehension cloze and open ended questions, composition and discursive skills. Hire a reliable English tutor because we are articulate and fully equipped with real-world skills which will help their students achieve greater heights.
When we instill the love of language within our students, tutors from English Tuition In Singapore further incorporates creative thinking and real-life situations into the lessons. This enhances the student's aural and verbal presentation ability and establishes a firm foundation of a fluent speaker.
Growth Mindset, By Tutors From English Tuition In Singapore
Each of our lessons is designed to make learning enjoyable and to help you to achieve outstanding exam results.
Bring out your inherent talent in the English language.
Give yourself the support from an expert from English Tuition In Singapore, to further develop and improve your English skills.
Hire a reliable English tutor.